Cat Lift Trucks IC Pneumatic DP100CP
Cat Lift Trucks

IC Pneumatic DP100CP

DP60HP-DP100CP
Model

DP100CP

Max Lift Capacity

22000

Max Lift Height

263.5
The DP60HP-DP100CP series is built for some of the most challenging environments as well as lifting and hauling heavy loads with amazing speed and productivity. This forklift is not only reliable and tough, but also has incredible operator comfort to fit all your needs.
Performance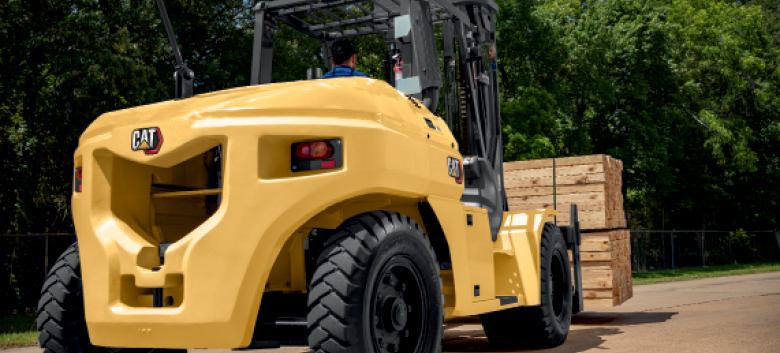 Includes a Kubota V3800 engine, one of the most powerful, durable and efficient diesels in its class. This turbocharged, electronically controlled engine pours out massive torque at low rpm — producing very low emissions.
Features a switch that changes the speed pattern of the transmission, allowing your operator to select the best mode for the current working conditions.
Designed to deliver maximum uptime, reducing downtime and costs for repairs and worn part replacements.
Heavy duty clear-view mast provides excellent visibility and contributes to faster cycle times.
Ergonomics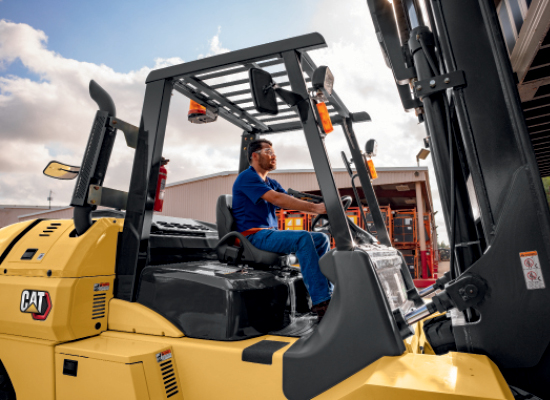 Features a floating powertrain that includes independent dampeners to reduce vibrations.
Small diameter steering wheel helps to reduce operator fatigue.
Features spacious and comfortable operator compartment suitable for a wide range of operator sizes.
The low pedal angles allow for easy movement between the gas and brake pedals.
Serviceability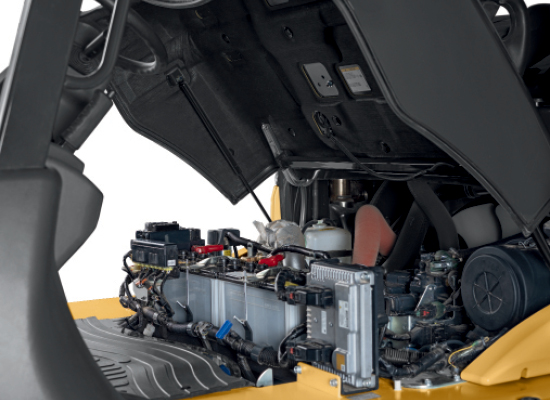 Components that require regular maintenance or inspection can be accessed quickly and easily. The engine hood is equipped with gas-spring supports for easy open and closing.
The front and rear boltless floorboards can be removed and reinstalled without any tools for access to the transmission and hydraulics.
Features simplified design with fewer service points for quicker, simpler maintenance.
Safety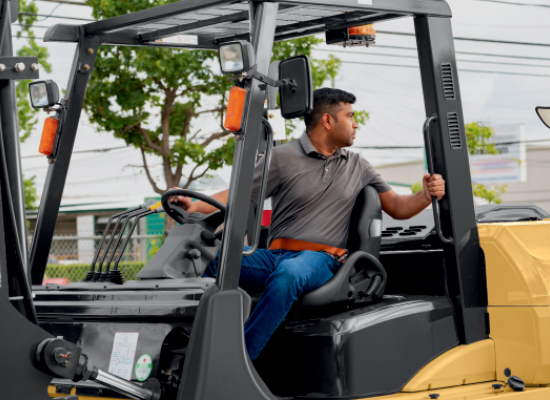 The large meter panel features a warning system that alerts the operator to help protect the machine's critical components.
The operator presence system includes a seat-actuated power interrupt with mast-lock, automatically preventing lift and tilt operations if the operator leaves the seat.
The advanced Engine Protection System automatically reduces engine speed in the event of overheating.
| | |
| --- | --- |
| Application Type | Outdoor |
| Min Lift Capacity | 0 |
| Max Lift Capacity | 22000 |
| Max Lift Height | 263.5 |
| Min Lift Height | 0 |
| Power Type | Diesel |
| Primary Function | LoadingUnloading |