Cat Lift Trucks IC Pneumatic DP70N1
Cat Lift Trucks

IC Pneumatic DP70N1

DP70N1
Model

DP70N1

Max Lift Capacity

15500

Max Lift Height

239
The DP70N1 pneumatic tire lift truck offers proven reliability and durability, combined with the strength and stability needed to the get the job done. Equipped with a high-performance Perkins® 854F 3.4L engine, this 15,500 lb. capacity forklift offers increased fuel efficiency, reduced emissions and a lower overall operating cost.
Productivity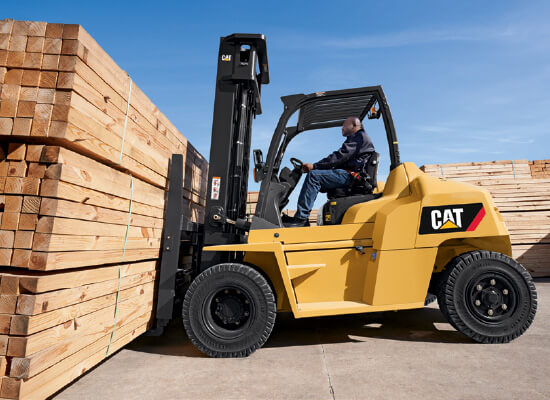 Perkins® 854F Diesel Engine – This series is equipped with a Tier 4 Final, 3.4L in-line four-cylinder turbo diesel engine that is built to perform. The diesel engine offers 23% more fuel efficiency than the previous generation for greater cost savings.



Maintenance-Free Emissions System – The use of the truck's maintenance-free emissions system allows for EPA guideline requirements to be met.
Fuel Saver Mode – This diesel forklift can lower overall fuel costs by up to 14% without affecting top speed.

Powershift Transmission – The transmission's torque converter is precisely matched to the engine to provide high levels of torque and a smooth ride.
LCD/LED Display – Operator can monitor all critical systems during operation to help reduce costs and the risk of excessive downtime.
Durability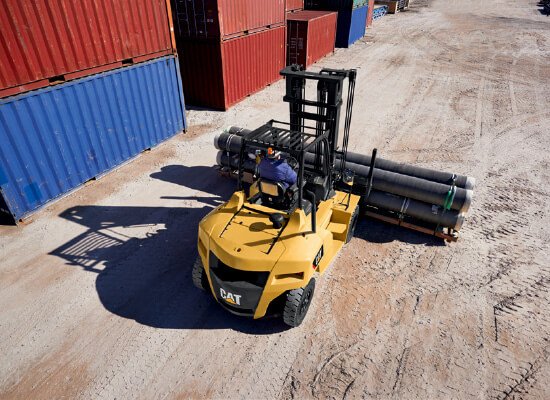 Engine Protection System – Keeps operators up-to-speed on critical engine components (engine oil pressure, transmission fluid and coolant temperatures) through the LCD display.
Steel Frame – The forklift's steel frame is built tough, making it ideal for hardworking applications.
Serviceability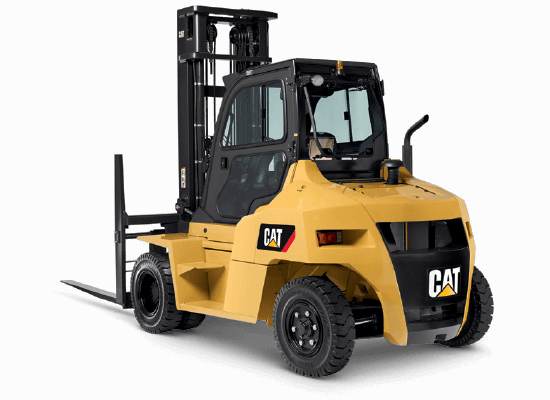 Easy Access To Engine – This forklift features a rear-hinged engine hood for quick and easy access to critical engine componets for routine maintenance. No tools are required to access the compartment, allowing for greater uptime.

Extended 500-Hour Service Intervals – Increase valuable operating time with less downtime for maintenance.
Awareness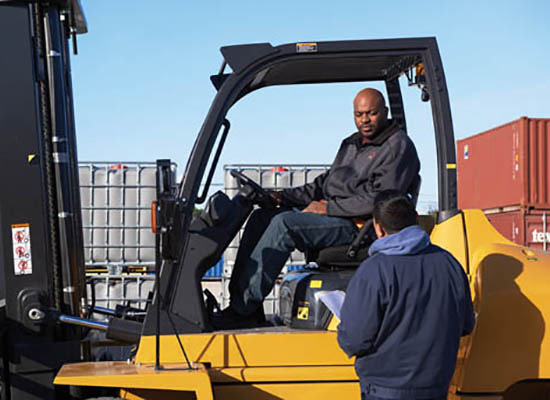 Presence Detection System (PDS) – Electronically discontinue powered-travel movement and activation of load-handling functions with help from the PDS for added operator awareness.

Orange Anti-Cinch Seat Belt – Check for correct seat belt placement at a glance - near or far - with the bright orange color.
Forward LED Worklights – Selected for their brightness and longevity, LED worklights result in maintenance savings for your forklift. Our standard warranty covers worklights.
Operator Comfort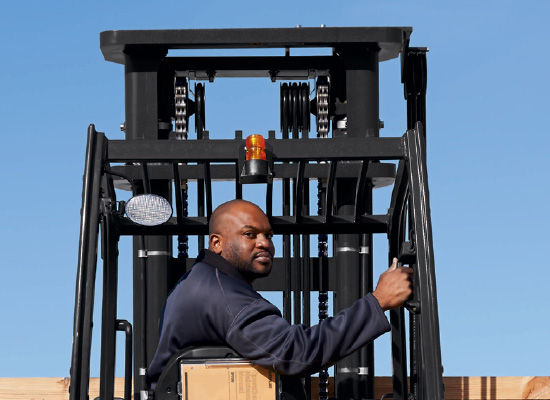 Optional Full-Suspension Vinyl Grammer® Seat – This seat helps reduce shock and vibration while optimizing comfort and productivity via 4-way adjustments, lumbar support, weight suspension and forward/backward adjustments.

Less Noise, Less Vibration – The forklift is equipped with key features, such as a fully-insulated engine hood and rubber mounted components, to help decrease noise and vibration.
Fully Hydrostatic Steering System – Lessen steering effort and increase maneuverability with an all-in-one fully hydrostatic steering system.
Easy-To-Reach Fingertip Controls In An Adjustable Armrest (Optional) – Access multiple functions and precise controls while experiencing outstanding comfort throughout the workday.
Watch Customer Review
America's largest maritime museum has relied on Cat lift trucks for more than 60 years. See how their "durable and reliable" Cat forklifts keep this major U.S. tourist attraction up and running.
| | |
| --- | --- |
| Application Type | Indoor/Outdoor |
| Min Lift Capacity | 0 |
| Max Lift Capacity | 15500 |
| Max Lift Height | 239 |
| Min Lift Height | 0 |
| Power Type | Diesel |
| Primary Function | LoadingUnloading |