Cat Lift Trucks Electric Cushion EC30LN
Cat Lift Trucks

Electric Cushion EC30LN

EC23N-EC30LN
Model

EC30LN

Max Lift Capacity

6500

Max Lift Height

221
The 4,500-6,500 lb. (2,200-3,000 kg.) series of electric cushion tire lift trucks features exceptional comfort and durable construction. Designed to deliver high performance while being extremely efficient, the EC23N-EC30LN series maximizes power while using less energy. Its rock-solid frame ensures added stability, while the low maintenance components help to maximize uptime.
Watch Product Video
Recently re-engineered from the ground up, the EC23N-EC30LN provides 360º visibility, a spacious operator cabin and all-day comfort for the long haul, while the electric engine delivers increased efficiency and zero emissions at a lower cost.
Productivity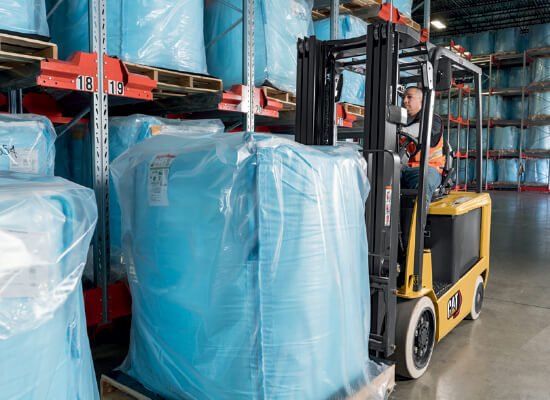 Exceptional Run Times – Work longer with up to two shifts on one battery charge without sacrificing performance, thanks to Cat Lift Trucks 3-phase AC technology and regenerative braking.
Advanced drive system – no brushes or commutator
All AC hydraulic system
Enhanced electric power steering
Adaptable Performance Modes – Optimize your performance and efficiency by simply selecting one of the pre-set operating modes. Profits are maximized by achieving the right balance between output and economy.
Awareness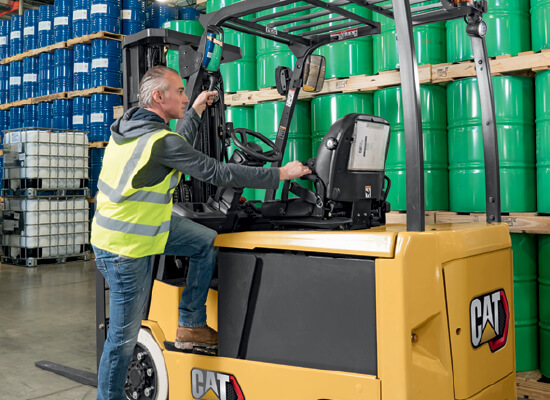 Operator Presence Detection System – This integrated, computer-based feedback system uses both audible and visual indicators to alert the operator to potentially hazardous situations, while increasing operator awareness.
Highly-Visible Orange Seat Belt – Helps to clearly see when the operators are wearing their seat belt.
Energy Efficiency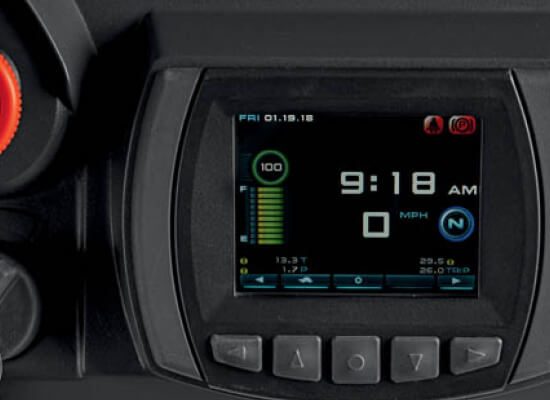 Regenerative Braking – Activated when the lift truck decelerates, changes directions, or service brakes are applied, this feature helps to return energy to the battery. The result is extended run times and extended service brake life.
Improves battery life
Reduces brake wear
Minimizes heat build up
Two-Stage Hydraulic System – Allows these cushion tire lift trucks to provide precise load handling, fast lift speeds and less energy consumption.
Ergonomics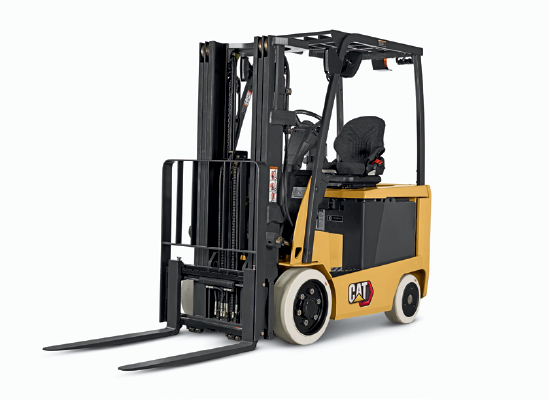 Adjustable Full-Suspension Grammer® Seat – The full-suspension, standard vinyl seat can be adjusted to give the operator the most comfortable position possible:
Front and back
Lumbar support
Suspension
Optional Fingertip Controls – Effortlessly control the hydraulic function, horn and direction (Forward/Neutral/Reverse) with the optional seat-mounted armrest.
Narrow Steering Column
Easy to operate
Tilt-adjustable
Full-hydrostatic steering
Options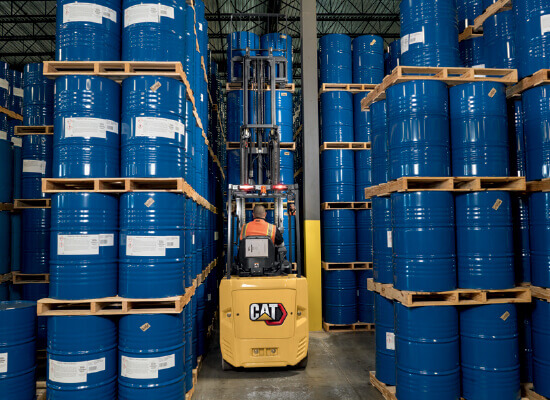 Special Application Packages
Two drive-in rack options to better fit different applications
Freezer for intermittent use below 14 degrees Fahrenheit
Electronic Back-up "Smart" Alarm
Ideal option for freezer and cold applications
Alarm automatically adjusts its volume level to suit the environment
Productivity Options
Foot direction control
Steering wheel knob
Rear grab handles with horn button
Watch Customer Review
See how the Cat small electric cushion tire lift truck helps the automative industry keep moving from morning to night. One forklift driver, "didn't want to get off of it."
More Efficiency, Less Maintenance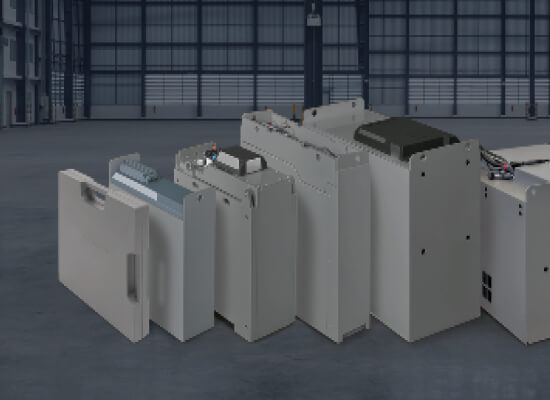 The Lithium-ion battery package provides the highest performance battery solution.
High performance batteries that are synchronized with the lift truck and charger for optimal energy efficiency
No maintenance requirements and a longer service life mean each truck offers more daily use, increased throughput and reliable 24/7 output
No more battery change outs, watering and degassing areas
Maximize truck productivity through opportunity charging that can be interrupted anytime
5-year battery warranty included
| | |
| --- | --- |
| Application Type | Indoor |
| Min Lift Capacity | 0 |
| Max Lift Capacity | 6500 |
| Max Lift Height | 221 |
| Min Lift Height | 0 |
| Power Type | Electric |
| Primary Function | Put Away/Retrieval |