Jungheinrich 3-Wheel Electric Pneumatic Series EFG 115
Jungheinrich

3-Wheel Electric Pneumatic Series EFG 115

EFG 110k-115
Model

EFG 115

Max Lift Capacity

3000

Max Lift Height

255
Rear-wheel drive, a compact design and high performance are just some of the strengths of the EFG 110k–115 series. This forklift, with capacities ranging from 2,000-3,000 lbs., has excellent performance in restricted spaces due to its compact dimensions. Designed with rear drive, the EFG 1 series can also turn within its own footprint for greater maneuverability.
Productivity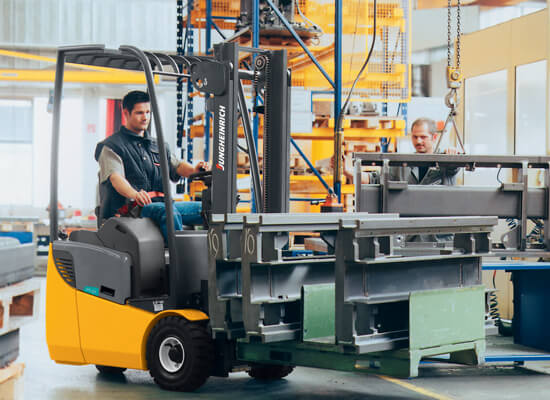 3-phase AC motor and high-output AC controller deliver greater power and responsiveness.
AC system produces high torque even at low speeds.
Awareness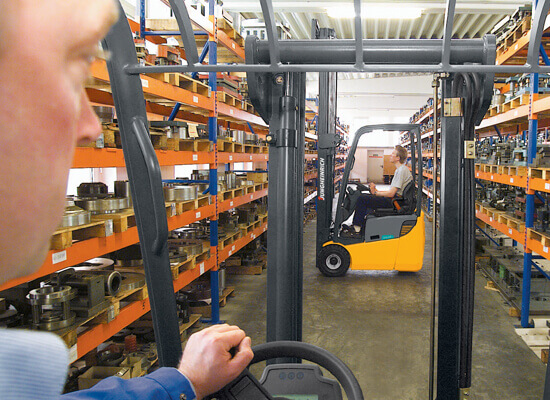 Curve Control automatically reduces speed while turning corners, helping to ensure control over loads.
These electric lift trucks are equipped with multiple warning and light options increase awareness and visibility in the warehouse.
Energy Efficiency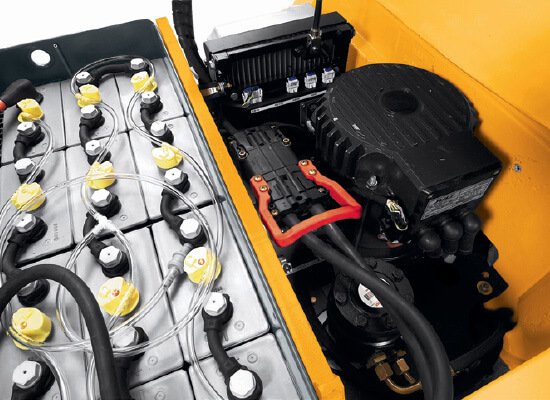 Advanced regenerative braking recovers energy while coasting, plugging and braking – feeding lost energy back into the battery.

The highly efficient AC motor consumes less energy, leading to extended battery life and increased run times.
Ergonomics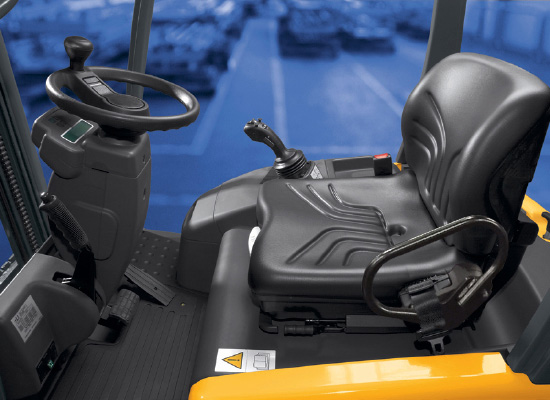 Electronic hydraulic controls offer the highest level of operational ease.
The full-suspension seat helps to cushion the operator from vibrations and bumps when traveling over uneven surfaces.
The full length, molded rubber floor mat provides lasting comfort throughout the shift.

Total Cost Of Ownership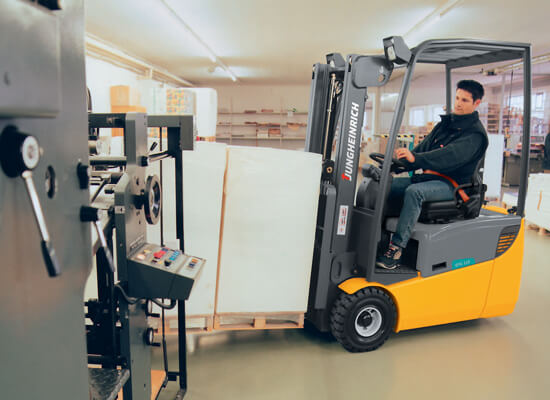 1000-hour service intervals lessen the time and cost spent on preventative maintenance and extend the forklift's operating time.
3-phase AC technology allows for high torque even at lower speed for faster goods throughput and a potential reduction in forklift fleet.
| | |
| --- | --- |
| Application Type | Indoor/Outdoor |
| Min Lift Capacity | 0 |
| Max Lift Capacity | 3000 |
| Max Lift Height | 255 |
| Min Lift Height | 0 |
| Power Type | Electric |
| Primary Function | Put Away/Retrieval |