Jungheinrich Man-Up Turret Truck EKX 516
Jungheinrich

Man-Up Turret Truck EKX 516

EKX 514/516k/516
Model

EKX 516

Max Lift Capacity

3500

Max Lift Height

671
Best used for narrow aisle warehouse applications, these 3,000-3,500 lb. capacity forklifts set new standards with regard to flexibility, low cost of operation and ergonomics. The EKX man-up turret trucks offer high performance and flexibility in high-rack warehouse applications. The Jungheinrich modular design system offers versatility and a variety of options to adapt the forklift to virtually any warehouse or logistics operation.
Run 2 Shifts On 1 Charge.
GUARANTEED.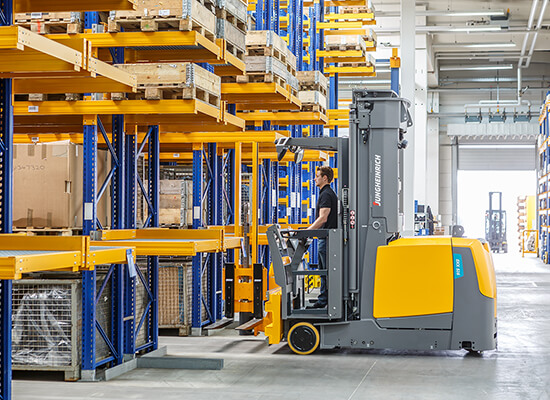 Jungheinrich® is now offering a game-changing guarantee on the 3,000 - 3,500 lb. turret truck. These lift trucks are guaranteed to run two full shifts without stopping to charge the battery – for five years. If your forklift doesn't perform to this standard, we'll cover the cost of a new battery to ensure it does.
Productivity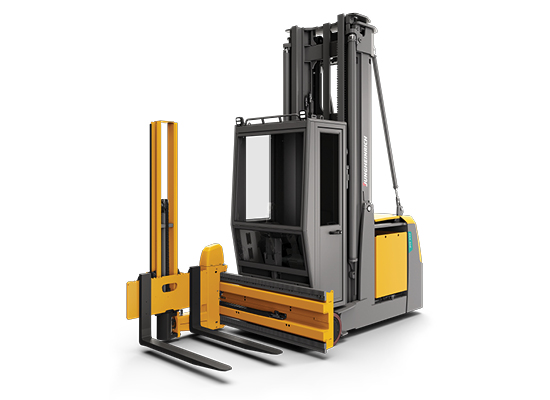 The Jungheinrich® 80 volt, 3-phase AC motor and high-output AC controller deliver greater power and quick acceleration.

Simultaneous lift and lower of the main and auxiliary masts mean the truck can reach the next location faster.

Higher residual capacities and optional Residual Capacity Plus increase the operational and slotting flexibility of these man-up turret forklift trucks.
Optional Warehouse Navigation System optimizes truck movement and provides automatic vertical and horizontal truck positioning.
Freezer Cabin option (pictured) provides a comfortable work environment in freezer applications below 28.4 degrees F.
Awareness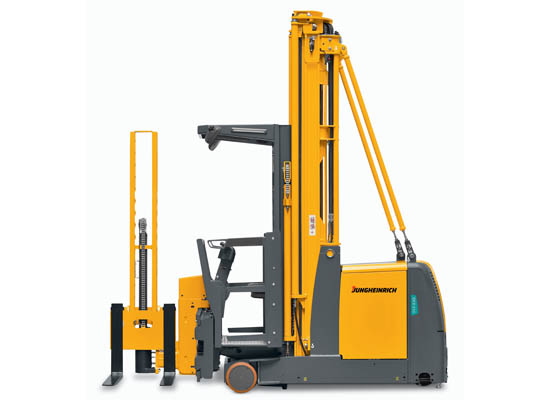 Two-hand operation ensures operators keep their hands within the confines of the turret truck during operation.
The sturdy mast design and mast supports mean the mast will not sway at high heights.
Emergency lowering and descent brings the operator to the ground, should the truck become disabled while the mast is raised.
Optional Personnel Protection System senses the presence of pedestrians in working aisles and alerts the operator; slows and/or stops the truck as necessary.
Energy Efficiency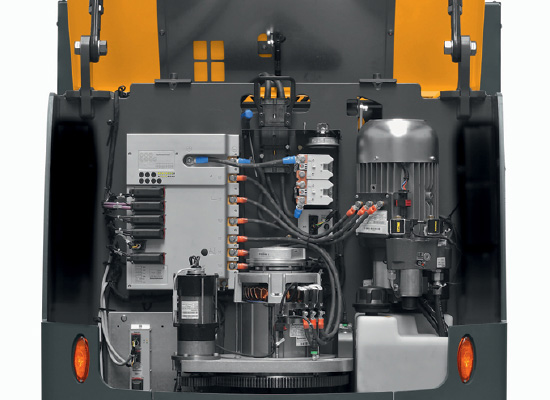 Double benefit of energy regeneration – when braking and when lowering – and effective energy management.
Get two full shifts with one battery charge in a typical application.
80-volt electrical configuration consumes less energy and yields high efficiency.
Ergonomics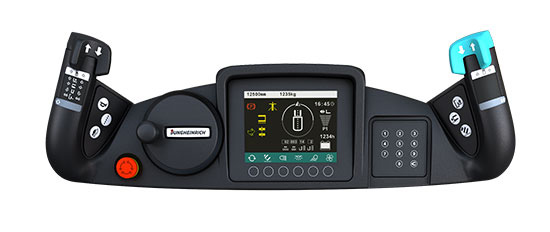 Superior turret truck stability and virtually no mast sway at high lift heights lead to greater operator confidence.
Electrically-adjustable control panel puts the controls at the optimum position for each operator.
All drive and hydraulic functions are controlled through simple thumb activation.
Cushioned, cloth seat folds up with comfortable padding underneath for optional standing position.
Upholstered knee supports along front barrier add comfort while order picking.
Total Cost Of Ownership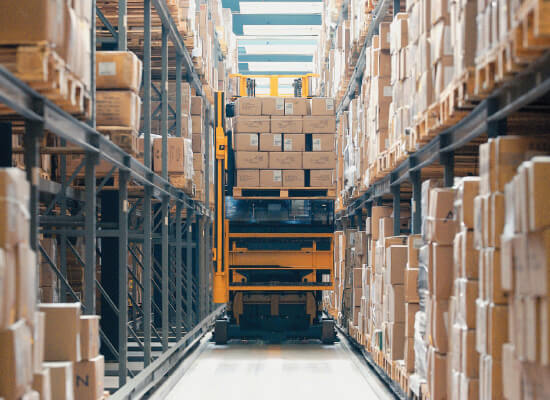 Less maintenance while maintaining high-performance AC motors. The forklift's active battery and energy management conserves battery and components, which all add up to lower costs and a more productive lift truck fleet.
Jungheinrich service technicians can also easily monitor the forklift's key functions and parameters, helping to minimize downtime.
Warehouse Navigation Feature
Richardson Milling is the largest oat miller in North America, delivering more than 380 tons of raw oats per day. See how Jungheinrich's Turret Trucks, equipped with Warehouse Navigation, help them eliminate the guesswork and reduce their cycle count times for great efficiency.
Exclusive 5-Year Powertrain Warranty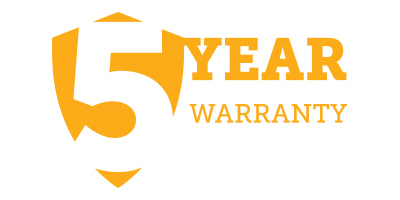 Expect more from Jungheinrich, the experts in warehouse products, like a 5-year / 10,000 hour powertrain warranty that outperforms others. Available on all Jungheinrich Class I and II products sold across the United States, Canada and Mexico, the coverage includes parts and labor on all forklift components. Rest easier knowing that we're here to help keep your fleet running – shift after shift – when you need it most.
| | |
| --- | --- |
| Application Type | Indoor |
| Min Lift Capacity | 0 |
| Max Lift Capacity | 3500 |
| Max Lift Height | 671 |
| Min Lift Height | 0 |
| Power Type | Electric |
| Primary Function | Put Away/Retrieval |