Jungheinrich Low-Lift Pallet Truck ESE 320
Jungheinrich

Low-Lift Pallet Truck ESE 320

ESE 220/320
Model

ESE 320

Max Lift Capacity

4400

Max Lift Height

0
The ESE 220 / 320 electric sit-on low-lift pallet trucks are ideal for horizontal transport over medium to long distances. The excellent visibility and a comfortable working environment is a great advantage, especially where frequent changes of direction are required.
Productivity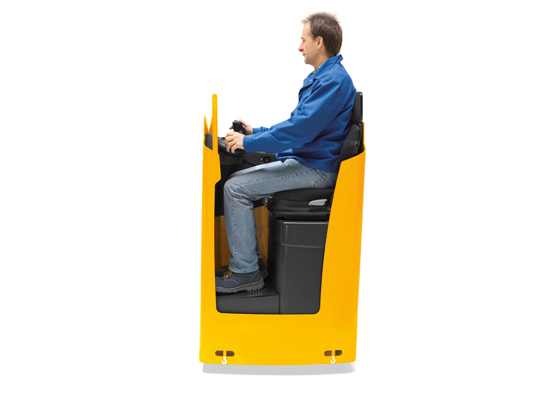 The Jungheinrich® 3-phase AC motor and high-output AC controller allow these fork-over stackers to deliver quick acceleration and smooth directional changes.
High level of efficiency with excellent energy management.
Ideal for loading and unloading trailers and for load transportation over longer distances.
Awareness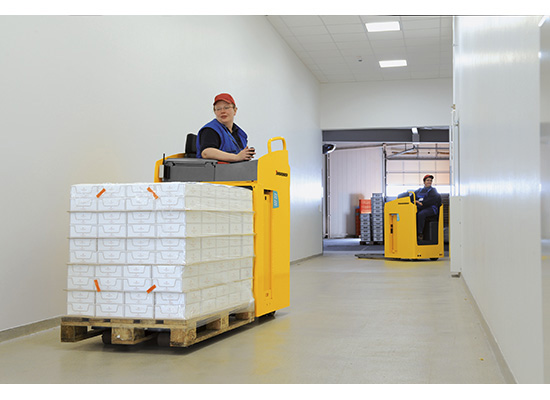 Central position of operator provides optimum all-around visibility.
Easy access to controls.
Ramp rollback protection protects against unintended movements while operating on grades.
Energy Efficiency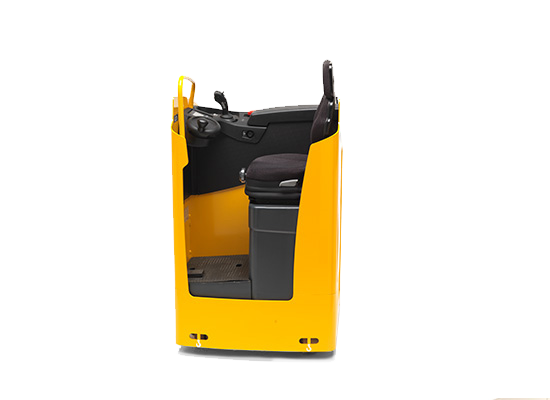 Equipped with an advanced AC motor with low energy consumption, and regenerative braking, which recovers energy from plugging, braking and coasting and directs it back to the battery.
Rapid acceleration for high productivity.
Powerful acceleration and quick travel direction changes.
Ergonomics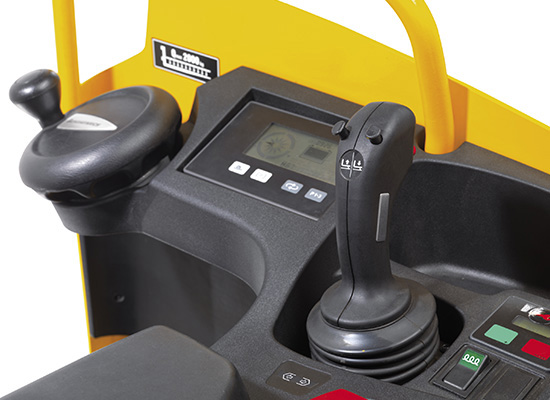 Sturdy chassis for high operational demands.
Electric steering for easy maneuvering.
Comfortable seated position with height -adjustable footwell.
Total Cost Of Ownership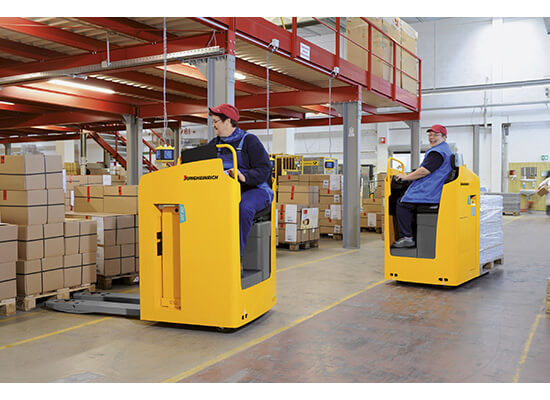 These low-lift pallet trucks have AC motors with no wearable components, like carbon brushes or contactors, to replace over time.
Thick, welded forks made from 11/16" solid bar stock steel are designed to withstand the toughest applications over time.
Excellent energy management for low operating costs.

Exclusive 5-Year Powertrain Warranty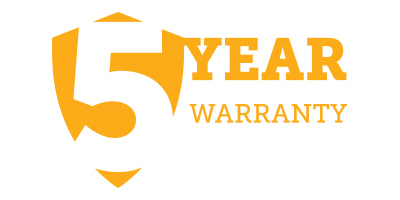 Expect more from Jungheinrich, the experts in warehouse products, like a 5-year / 10,000 hour powertrain warranty that outperforms others. Available on all Jungheinrich Class I and II products sold across the United States, Canada and Mexico, the coverage includes parts and labor on all forklift components. Rest easier knowing that we're here to help keep your fleet running – shift after shift – when you need it most.
| | |
| --- | --- |
| Application Type | Indoor |
| Min Lift Capacity | 0 |
| Max Lift Capacity | 4400 |
| Max Lift Height | 0 |
| Min Lift Height | 0 |
| Power Type | Electric |
| Primary Function | LoadingUnloading |