Jungheinrich Small-Parts Order Picker EKM 202
Jungheinrich

Small-Parts Order Picker EKM 202

EKM 202
Model

EKM 202

Max Lift Capacity

474

Max Lift Height

118
The EKM 202 is an efficient alternative to conventional ladders, particularly for retail outlets, light maintenance applications or picking tasks without a pallet. Thanks to its compact dimensions, versatility and ergonomics, productivity is significantly increased.
Productivity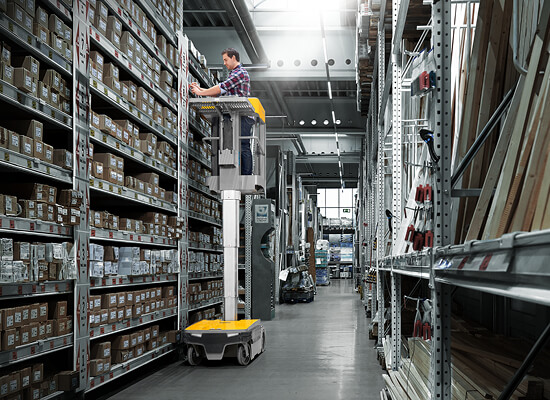 Maximum travel speed of 5 mph allows the operator to reach the next picking location quickly.
The stable mast facilitates reach heights of up to 17'4", so items can be removed from the racking up to the third rack level, price tags can be easily exchanged, or overhead lamps effortlessly replaced.
The large workstation with ergonomically configured controls allows for simultaneous lifting and driving for operator comfort, exceptional maneuverability and direct control of items on the racking.
Awareness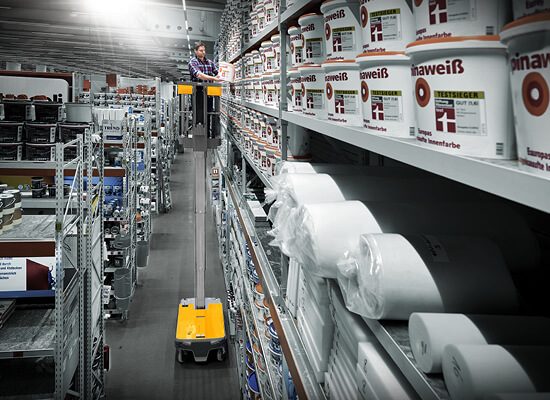 Doors are automatically closed when entering or leaving the stand-on platform. The operator can only lift the platform when the doors are closed.
Optional door locking: door locks are released only when the platform has been completely lowered, to avoid unwanted opening when raised.
Warning zone lights are available to warn pedestrians in the aisle by illuminating the area around the truck on the ground when the operator's platform is raised.
Storage tray can be adjusted in height to ensure visibility is not jeopardized in the direction of travel.
Energy Efficiency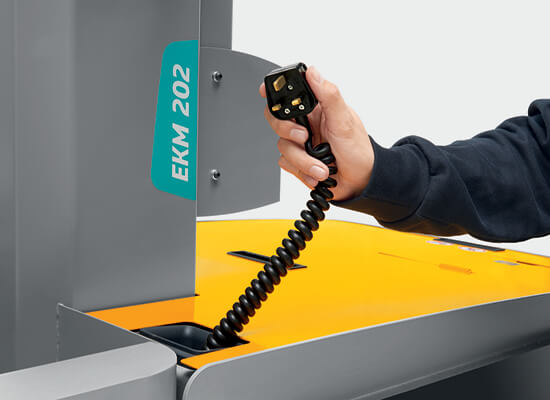 Integrated on-board charger with attached charging cable for easy and efficient charging.
Ergonomics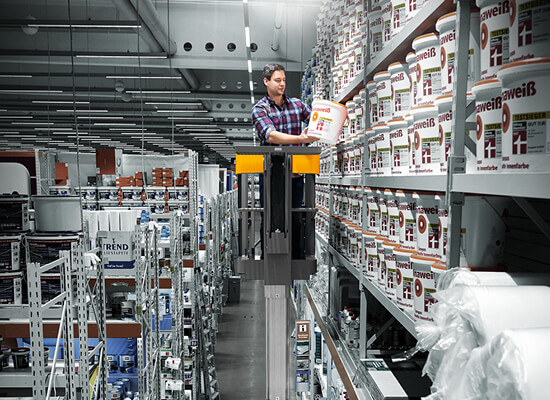 Padded doors for easy entry and operator comfort during normal operation.
Sensor floor mat supports mobility in the workstation so that the position on the stand-on platform can be freely selected.
The steering spinner facilitates precise driving.
Travel switch with thumb-operation for ergonomic hand position and holding with the right hand.
Total Cost Of Ownership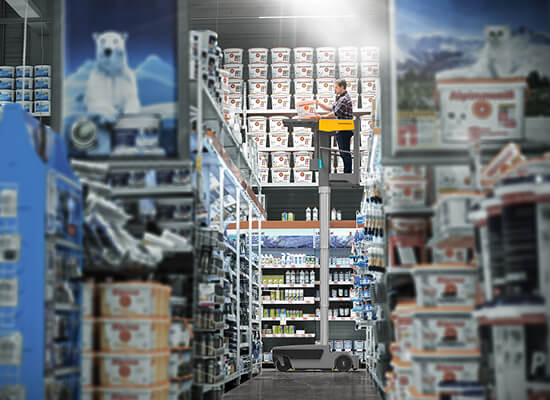 The chain-free lift requires minimal parts and very little maintenance.
Integrated maintenance-free 192Ah battery.
Robust, metal drive frame (no plastic).
Additional rubber collision guard.
Wheels are protected within the contour of the vehicle profile.

Exclusive 5-Year Powertrain Warranty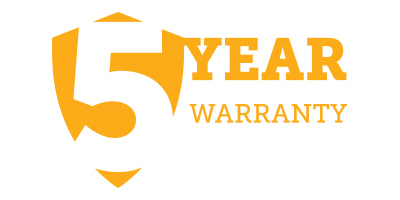 Expect more from Jungheinrich, the experts in warehouse products, like a 5-year / 10,000 hour powertrain warranty that outperforms others. Available on all Jungheinrich Class I and II products sold across the United States, Canada and Mexico, the coverage includes parts and labor on all forklift components. Rest easier knowing that we're here to help keep your fleet running – shift after shift – when you need it most.
| | |
| --- | --- |
| Application Type | Indoor |
| Min Lift Capacity | 0 |
| Max Lift Capacity | 474 |
| Max Lift Height | 118 |
| Min Lift Height | 0 |
| Power Type | Electric |
| Primary Function | OrderPicking |