Jungheinrich Tow Tractor EZS 590NA
Jungheinrich

Tow Tractor EZS 590NA

EZS 570NA/580NA/590NA
Model

EZS 590NA

Max Lift Capacity

0

Max Lift Height

0
The EZS 570NA/580NA/590NA tow tractors are versatile, economic forklifts ideal for towing loads up to 19,800 lbs. The ability to connect several trailers together helps to provide flexibility and increased efficiency in most material handling operations.
Productivity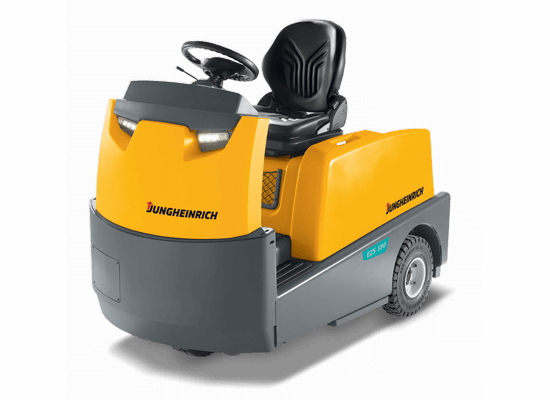 Solid pneumatic tires allow this truck to work efficiently outdoors. Three cab-options are available for prolonged use in harsh environments.
Fast travel speeds and powerful ramp performance lead to faster cycles.
The Jungheinrich® 3-phase AC motor and high-output AC controller deliver powerful torque and quick acceleration.

Awareness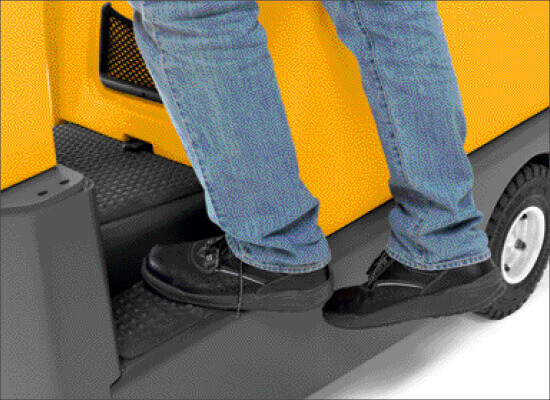 Jungheinrich Curve Control automatically reduces speed while turning corners, helping to ensure control over loads.
The electronic parking brake automatically engages on ramps and inclines, reducing the chance for rollback.
Energy Efficiency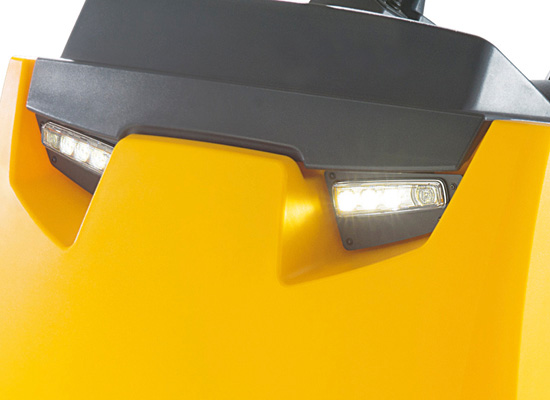 Highly-efficient AC motor consumes less energy, leading to extended battery life and increased run times.
Advanced regenerative braking recovers energy while coasting, plugging and braking – feeding lost energy back into the battery.
The AC drive motor and AC controller were designed in tandem by Jungheinrich to maximize performance and energy efficiency.

Ergonomics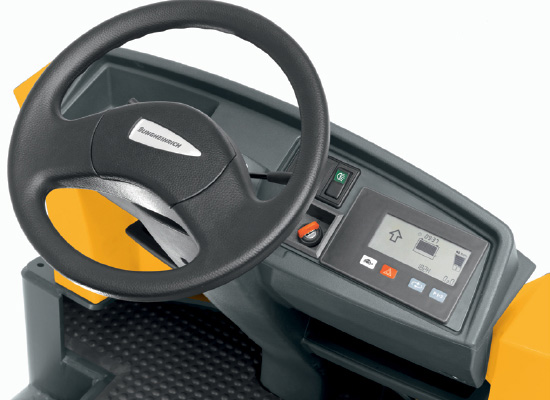 An automotive-style steering wheel and acceleration/braking foot pedals make operation very intuitive.
The large, full-suspension seat has three adjustments – fore/aft, height and backrest angle – for maximum comfort.
Three optional operator cab packages keep operators comfortable while working outdoors in extreme weather conditions.
The full-suspension seat, spring-loaded suspension and large, solid pneumatic tires absorb bumps and vibrations caused by uneven floors, pot holes and outdoor surfaces.
Total Cost Of Ownership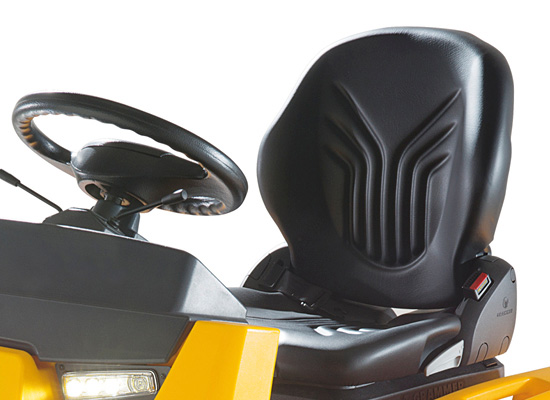 This electric tow tractor's AC motors have no wearable components, like carbon brushes or contactors, to replace over time.
Sealed electrical components mean that dust and moisture cannot impact the truck's performance.
A thick, steel chassis and large front bumper provide superior protection from possible impact damage.
| | |
| --- | --- |
| Application Type | Indoor/Outdoor |
| Min Lift Capacity | 0 |
| Max Lift Capacity | 0 |
| Max Lift Height | 0 |
| Min Lift Height | 0 |
| Power Type | Electric |
| Primary Function | GroundLevelTransport |