Mitsubishi Forklift Trucks 3-Wheel Electric Pneumatic FB20N2T
Mitsubishi Forklift Trucks

3-Wheel Electric Pneumatic FB20N2T

FB14N2T - FB20N2T
Model

FB20N2T

Max Lift Capacity

0

Max Lift Height

0
The new three-wheel electric counterbalanced lift trucks are built to handle the toughest of workspaces and tailored for material handling in tight, fast paced environments.
Productivity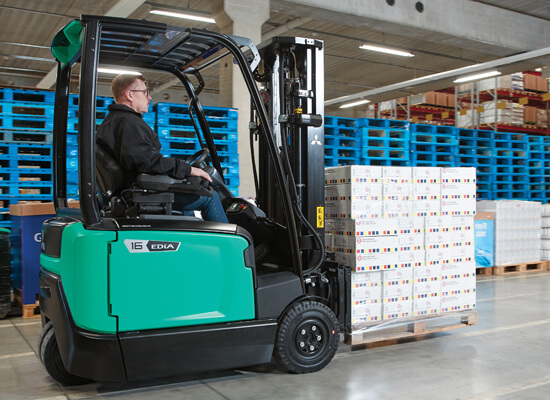 Smart Hydraulics: Includes load-sensing hydraulic system and passive sway control helping to keep precise control with loads.
Curve Control: Provides supplemental control while turning corners to help keep the load and truck stable.
Performance Modes: Includes preset ECO and PRO modes. Settings can be modified by the technician to fit their needs via TruckTool software.
Low Energy Consumption: Designed to keep the truck running, these trucks improve productivity at a lower cost of ownership.
Maneuverability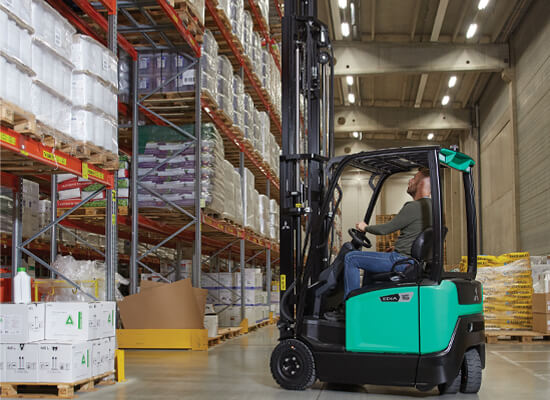 3-Wheel: The 3-wheel electric counterbalanced lift trucks are equipped with 360-degree steering which allows the operator to turn and move in the opposite direction in one smooth motion without stopping. This also helps to reduce the cycle times up to 20 minutes per day.
Responsive Drive System (RDS): Adapts performance rapidly in reaction to speed of pedal operation, and ensures all direction changes, starts and stops are smooth.
Automatic Steering: Returns the steering wheel back to the 8 o'clock position whenever the truck straightens up.
Awareness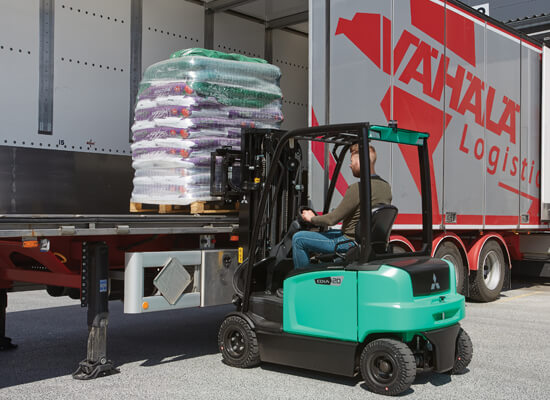 Control Panel: Multifunctional, informative, full-color display screens are weather protected which provides detailed information about the truck features that can be for training purposes.
Excellent Visibility: The slender dashboard, free lift cylinders, clean mast design, one spoke steering wheel open concept, OHG design and open side views help drivers to be away of any other units or pedestrians.
Reliability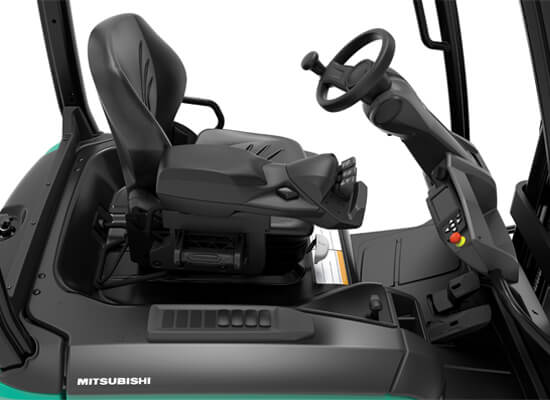 Electromagnetic Parking Brake: With no traditional brake pedals or release levers are needed. Just press the accelerator pedal and you are good to go.
Ramp Hold: Provides supplementary control of the truck. Simply releasing the accelerator pedal causes the parking brake to immediately activate after the truck stops.
Solid pneumatic tires
TruckTool setup and diagnostics
| | |
| --- | --- |
| Application Type | Indoor |
| Min Lift Capacity | 0 |
| Max Lift Capacity | 0 |
| Max Lift Height | 0 |
| Min Lift Height | 0 |
| Power Type | Electric |
| Primary Function | GroundLevelTransport |