Mitsubishi Forklift Trucks End Rider PWR36M
Mitsubishi Forklift Trucks

End Rider PWR36M

Walkie End Rider 6,000 - 8,000 lb.
Model

PWR36M

Max Lift Capacity

8000

Max Lift Height

9.25
Adaptability is key with the PWR27M-36M end rider pallet truck series, making it the prime solution for a wide variety of applications where you need to move more pallets in less time.
Productivity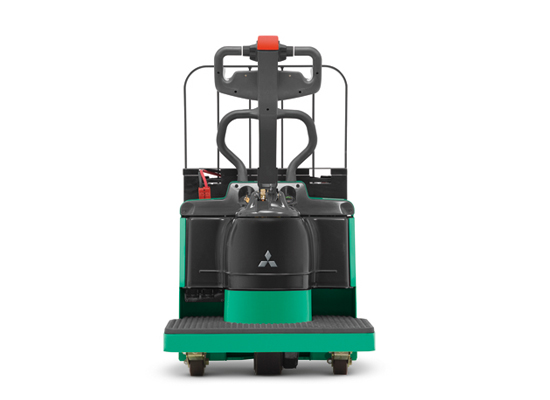 Innovative AC motor technology and regenerative braking allow for the reservation of energy during operation, providing longer run times while using less energy per cycle.
Excellent travel speeds allow for greater throughput, especially in applications with long distance shuttle runs, moving more product in less time.
The jog buttons on the tiller head allow operators to advance the truck without having to continuously get on and off the operator platform, increasing picking speeds while maintaining the operator fresh throughout the shift.
Field proven design using spiral bevel gears help to provide a smooth and quiet ride for increased throughput and comfort.
Maneuverability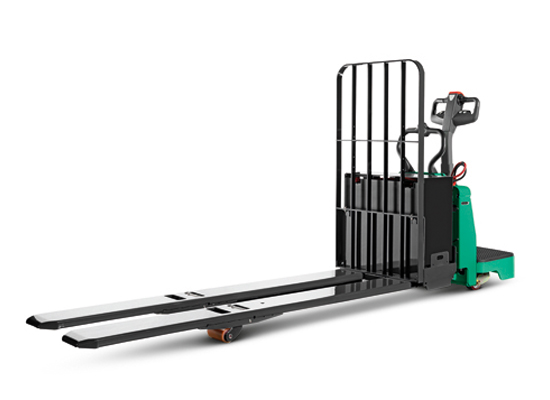 A short chassis allows for easy maneuverability for operators of varying levels of skill and experience.
The 190° steering arc allows for minimal steering effort, excellent precision and exceptional turning radius performance in tight spaces where operators need it the most.
Intuitive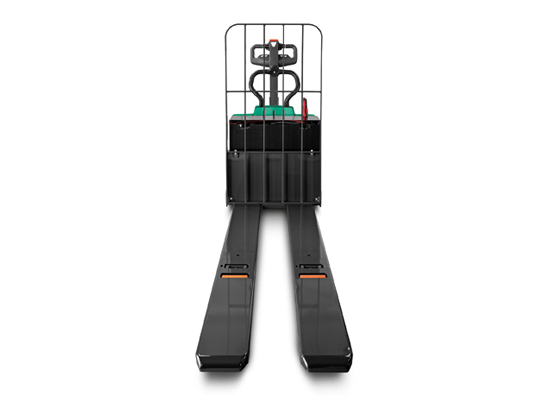 The large tiller head design and rotary thumb travel speed controls make the truck easy to manage.
Controls and switches can be operated from either side to provide operational flexibility.
The Auto-lift feature provides a full 6 inches of ground clearance to help reduce pallet and load carry component damage. For an operator, this is one less thing to have to think about.
Awareness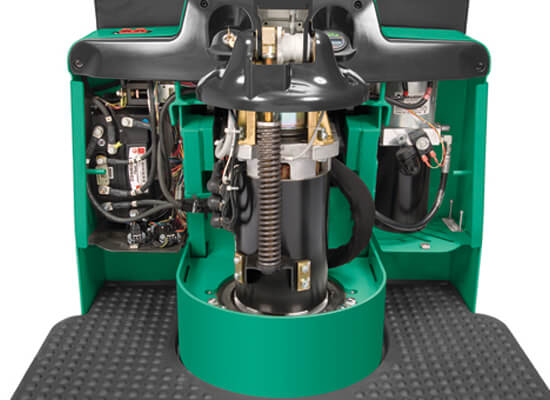 Largest operator platform in its class helps to keep operators comfortable and effective.
While the standard Multifunction Digital Indicator (MDI) continuously provides truck status, operators can confidently and efficiently get the job done with excellent visibility in all directions.
Optional multi-functional LCD display provides even greater operator awareness and customized performance settings.
Total Cost of Ownership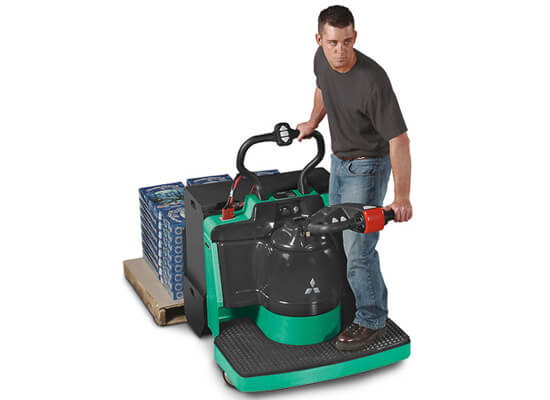 Brushless AC motors and easily accessible components simplify maintenance and lessen the costs associated with it.
IP65-rated components and an enclosed frame design help to prevent damage to your investment whether it be from dust, moisture, heat or debris.
Thermal protection may slow or shut down the system in case of high temperatures.
The 9.25-inch-wide push-type fork assembly made with full-length angle iron reinforcement increases tensional strength and rigidity while resisting twisting and flexing for long-lasting life.
Durable frame and scratch resistant, high-gloss finish helps protect the truck in tough environments.
Product Brochure - English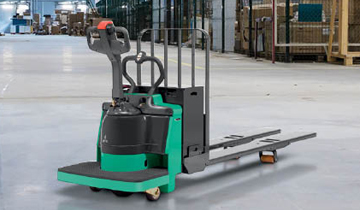 PWR27M-36M Electric Walkie End Rider
Product Brochure - English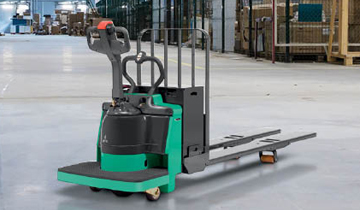 PWR27M-36M Electric Walkie End Rider
| | |
| --- | --- |
| Application Type | Indoor |
| Min Lift Capacity | 0 |
| Max Lift Capacity | 8000 |
| Max Lift Height | 9.25 |
| Min Lift Height | 0 |
| Power Type | Electric |
| Primary Function | GroundLevelTransport |